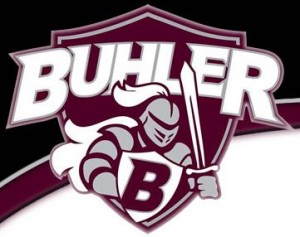 Our 30 year class reunion is the weekend of October 3-4, 2014.
Please register and make your payment soon! We would like to have payments made by September 10th.
Here's a list of the weekend's activities.
Looking forward to our get together this weekend. Here's a quick list of events and times.
FRIDAY
1 – Friday at 5pm – BHS Football Pregame Cookout
This will take place at the BHS football practice field. Sounds like they'll be providing hamburgers, hotdogs, chips and drinks.
2 – Before the game, the BHS Marching Band will perform. I hear they're very good. They start around 6:30.
3 – BHS Homecoming Football Game – Game starts at 7. It's "Black Out Night" so wear black clothes in support of the team. They are adding bleachers behind the north end zone for our class, along with the classes of '59 and '94.
4 – Following the game we'll be working on our float for the frolic parade. Meet at Darren Schrock's house at 817 N Main in Buhler. Bring your own beverages.
SATURDAY
1 – There are a number of events happening at the Buhler Frolic on Saturday. The only one we're doing as a class is the parade. Meet up at 10:30 at Buhler Grade School. Parade at 11. Please wear a concert shirt and a pirate hat. (The frolic has a pirate theme this year.)
2 – Laura Dick is going to give us a tour of the upgrades at BHS. Meet at 12:45 at the South Entrance on Main by the auditorium. Tour starts at 1. We need to be prompt. Buhler Singers perform at 2pm, so the tour will be done by 1:45.
3 – Several people will be heading to the fairgrounds shortly after the tour to begin setup. If you'd like to help, let us know. We could use a few more hands.
4 – Reunion starts at 6 at the Lake Talbot building at the fairgrounds. Sounds like there's parking right near the building. Looks like we should have beautiful weather, but might need a jacket later. Casual attire. We'll eat (it's a fairly light dinner of BBQ and sides). The DJ will play music for us from 7-11. Bring your own beverages, chairs, and several people have volunteered to bring desserts. THANK YOU!
5 – At 11 we'll need some help cleaning up.
Site updated 10-1-2014. Check back for more information soon.